The use of a good day cream is essential to healthy skin.  EMK's wide range of day cream moisturizers and lotions with SPF are power-packed with antioxidants, vitamins, and youth-restoring technology.  Experience luminous skin with EMK's expert-created moisturizers. From anti-aging to protection against pollutants, to fighting the signs of aging, and for hydration, EMK has the right day cream for you. 
The Benefits Of A Good Day Cream
It protects the face – a headlining benefit of a day cream is its sun protection factor, which cuts out the use of an additional product. Most of the good ones have SPF, which shields the skin from harsh sun rays so that you can take in the sunshine without having to worry about it damaging your skin. That's why you should choose a product with SPF 30 sunscreen to protect your skin from the sun.

It's an ideal base – if you wear foundation or concealer during the day, a day cream can serve as a perfect base. A day cream preps the face and readies it for base makeup. Even if you don't wear makeup, the cream will nourish your skin and leave it supple. 
The Importance Of Sunscreen In Your Day Cream
Sunscreen is the one "anti-aging" product everyone should be using on a daily basis.  Dermatologists have now proven that it not only prevents future premature aging but actually improves existing wrinkles, pigmentation and texture.  In short, if you free skin up from the distraction' of needing to protect itself from UV rays, it will get down to the business of repair.
Important Fact –  SPF is kind of the secret to keeping your skin in tip-top condition. The key to protecting your complexion from damaging UVA and UVB rays as well as pollution.  Thus, wearing SPF 30 (or ideally 50) is every dermatologist's secret.  You should be wearing an SPF every day if you want to keep your skin looking good for as long as possible.

Day Cream – What Is The Best Time Of Day To Moisturize?
Best Time:  In the morning,  set your skin upright for the day by moisturizing in the AM.  In short, this is the best way to prep, hydrate, and protect your skin as you go about your day and (literally) face countless environmental factors and irritants.
Twice is nice:  Not only should you apply your moisturizer daily, but you just might want to do it twice each day.  Especially, if you have particularly parched skin – once in the morning and once in the evening.  In addition, remember to apply your evening moisturizer at least 30 minutes before you hit the sack.
To Check Out EMK's Fine Products Today, Click The Text Link In Red And Save 25% On Your First Order At ⇒ 

EMK Beverly Hills!

⇐  Use CODE: AFF25 At Check Out.
Day Cream – The Essentials For Your Daytime Regimen
The morning routine is all about protection from the sun, pollution, and the elements, according to Dr. Rogers, so leave your peel pads and treatment products, like retinol, for the night.
STEP 1: CLEANSER
In the morning, start by splashing your face with warm water or, if you must wash with a gentle face cleanser designed for your skin type.
STEP 2: TONER
Most people choose to skip toners, partly because there's a lingering assumption that most toners are harsh and irritate the skin. Fortunately, that's not the case anymore. While they don't physically "shrink" pores, the new breed of toners can serve multiple purposes, like act as a delivery system for antioxidants, vitamin B derivatives and even toning acids. Additionally, each type of toner is intended for a different skin issue, so it's important to use the right kind for your skin concern.

However, if you have lived all your life without using a toner and your skin looks healthy, Dr. Rogers says there is no need to start using one. "Toners were created to help return the skin's pH after it became too basic from harsh soaps," explains Dr. Rogers. "Face cleansers are now so much better balanced than toners are not a required step for me." That said, if you have a toner that you like using, there's no harm in sticking with it.
STEP 3: ANTIOXIDANT SERUM
Serums are super-concentrated, nutrient-dense treatments that address specific concerns.  Therefore,  it's better to keep them as close to the skin as possible. There are various serums available on the market today.  For daytime, it is best to use antioxidant serums, which provide a variety of benefits.  These include blunting your skin's inflammatory response to neutralizing damage from UV rays and environmental pollutants.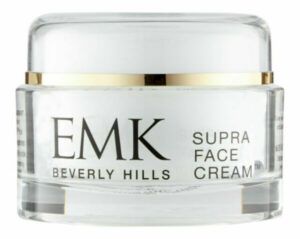 STEP 4: EYE CREAM
It is most beneficial to apply an eye cream at least every night—if not twice a day—starting in your 20s.  It's about maintaining the health and thickness of the eyelid skin.  Also, improving the skin quality in this area early on ensures that the eyelid skin does not easily lose laxity and its smooth appearance later on.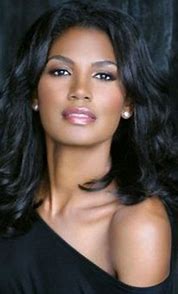 For best results, consistency is key.  Regular use of eye cream over time will keep the eyelid skin elastic and can improve or prevent some fine lines or collagen loss.  Most important, remember this: Nothing is magic. results don't occur overnight.  Furthermore, you can protect the delicate skin around your eyes by choosing an eye cream with SPF or applying sunscreen every day.  Also, remember to wear sunglasses when outside to protect against UV-light damage.  Failure to do so can lead to lines creeping up around the corners of your eyes from squinting too much.
STEP 5: SPOT TREATMENT
Prescription medications and acne spot treatments need to be applied as close to the skin as possible to maximize their benefits.  As acne spot treatments differ inactive ingredients, check your product packaging or consult your dermatologist for the best way to apply it. Prescription-strength benzoyl peroxide, a common acne spot treatment ingredient, has a one- to three-hour working time.  Therefore, any cream that comes in contact with it before it has completed its work will likely inhibit the active ingredient from working properly."
Personal Tip:  Remember that acne spot treatments can dry out your skin.  Therefore, only apply it on spots where you need it.
STEP 6: MOISTURIZER
Yes, everyone needs a moisturizer, even if you have oily skin.  Keep in mind, your body has its own natural lubricating system consisting of glands that secrete oil (or sebum) to maintain a protective coating against harsh outside conditions and infections. In addition, most of us do need extra hydration after the havoc that sun, weather, and harsh chemicals wreak on our skin.
Moreover, dermatologists recommend that the best time to apply a moisturizer is while the skin is still damp.  The sooner you go through applying your serum and treatment, the sooner you're able to lock in much-needed hydration with your moisturizer.  Furthermore, if you're using an acne spot treatment, you may want to skip those areas when applying your moisturizer to make sure the ingredients in it won't interfere with the active ingredients in your spot treatment.
Chemical sunscreens have to be absorbed into the skin to be effective.  Therefore, applying after your moisturizer will delay and hinder that. However, if you apply your chemical sunscreen before your moisturizer, your moisturizer will not work as well because the skin is coated with chemical sunscreen.  To get around this, dermatologists recommend using a physical sunscreen with zinc and to apply it after your moisturizer. Zinc is safe, effective and provides the broadest protection against UVA and UVB rays.
Personal Note:  For those who like using chemical sunscreens, try to look for a formula that offers moisturizing benefits, so you can get your daily hydration needs while protecting your skin.
How To Select The Best Moisturizer With SPF For Your Skin

To Check Out EMK's Great Products, Click The Shop Now Button And Go To Moisturizers!