Award-Winning Skincare – The Media Buzz Surrounding Murad 
Murad is proud of the many prestigious honors for its award-winning skincare.  Murad has received top accolades from many editors and industry experts alike for its products.  In short, you can catch up on all the latest scuttle buds on Murad right from the health and beauty pages of your most popular magazines and newspapers.  In addition, you can find Murad's advertisements on both television and the world wide web.
Moreover, from popular daytime talk shows to entertainment news programs, all are talking about Murad and its products.  Likewise, from health and beauty blogs to top entertainment and fashion sites, you can find oodles of information concerning Murad and its products.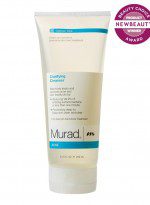 Murad is frequently featured in well-known trade publications of the beauty, spa and wellness industry.  Also, the company advertises in many of your favorite fashion, beauty and lifestyle magazines.  The company frequently advertises on the internet where some of its award winning products are featured.

Not to mention, it receives many endorsements from well-known celebrities who rely on Murad's products to keep their skin looking its best!
One of Murad's 2015 highlights was the launch of its game-changing 100% invisible SPF sunscreen formula to blur and treat signs of aging, Invisiblur Perfecting Shield.  In brief, this amazing product has earned some impressive media buzz over the years and won two beauty awards for excellence.  Likewise, one of its tried-and-true products, Acne Body Wash, was awarded "Best of Body" as a top body breakout and acne fighter. By the same token, you don't have to take my word for it. These product winners were judged solely and independently by the beauty industry! 
What are some of Murad's bestsellers?
Some of the most popular Murad products include the Multi-Vitamin Infused Oil ($72) which is packed with six vitamins.  It is designed to target signs of aging, boost hydration, brighten skin, and defend from free radicals for a more youthful-looking complexion.  Likewise, the Retinol Youth Renewing Cream ($82) received an award in 2017 from O, Oprah's magazine.  The cream is powered by Retinol Tri-Active Technology, a fast-acting Retinoid, time-released Retinol, and a booster. This works to reduce the appearance of fine lines and wrinkles while peptide-rich Red Algae Extract helps improve firmness and elasticity. The Pore Extractor Pomegranate Mask ($38) is a clay-based mask that is meant to draw out impurities.  Finally, the Rapid Age Spot Correcting Serum ($75) targets dark spots.
Most Recent Award-Winning Products
Murad is proud and excited to share with you its most recent award-winning and best selling products:
2017 Fall – O, The Oprah Magazine Beauty-O-Ward
Retinol Youth Night Cream
2016 Fall – O, The Oprah Magazine Beauty-O-Ward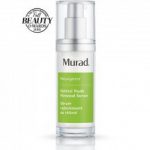 Retinol Youth Renewal Serum
"Make the most of your beauty sleep with this dreamy complexion refresher.  As you snooze, two varieties of retinol – fast-acting and timed-released – plus a retinol booster, minimize the appearance of fine lines and even out tone".  – O, The Oprah Magazine – Beauty-O-Ward
2015 SHAPE – Best Sunscreen For The Face
Invisiblur Perfecting Shield
2015 O, The Oprah Magazine – Beauty-O-Ward
Invisiblur Perfecting Shield
2015 Allure Best of Beauty – Best of Body
Acne Body Wash