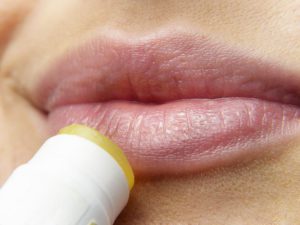 Treatment for severely chapped lips is very easy. Severely chapped lips are characterized by cracking, fissuring, and peeling of the skin of the lips. It is one of the most common types. Cheilitis is the medical term for dry chapped lips. Hence, the treatment for severely chapped lips is with the use of a natural lip balm that contains sunscreen.
Some lip balms have an SPF of 15. You might want to consider using some of your sunscreen for at least SPF 30 in conjunction with your lip balm. The lips are the most overlooked area of the skin when it comes to skincare and sun protection. Treatment of severely chapped lips is simple and very inexpensive! Don't delay your treatment.
DON'T OVERLOOK YOUR LIPS. Chapped lips can be a very annoying ailment that takes just seconds to receive relief. Treatment is available right now! To get rid of your dry chapped lips, use a lip balm, moisturizer, and good sunscreen.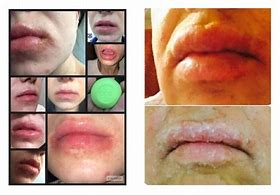 Treatment For Severely Chapped Lips

Lip balm is the best way to cure and prevent severely chapped lips.While both lips may be affected, the lower lip is the most common site. There may also be burning or the formation of large, painful cracks when the lips are stretched.Note: If chronic, cheilitis can progress to crusting and bleeding. If this should occur, please see your doctor or dermatologist for help in relieving this condition.

Common Causes of Severely Chapped Lips

Chapped lips may not always have an underlying condition. It may be due to:
Exposure to dry winter air

Too much healthy fat in the diet

Nutrient and vitamin deficiency

Reaction to toothpaste or lip products
Frequently, cheilitis can occur due to several factors, including weather, excessive licking of the lips, or even certain medications that dry the lips.
Moreover, you may think of chapped lips as something that only happens in the winter. But the truth is unless you take special care, your lips can get dry, sore, and scaly any time of year. Also, an infection can cause cheilitis. The characteristics of the infection are cracked skin in the corners of your mouth.

Furthermore, everyone has experienced dry chapped lips at some point in their lives. Similarly, some people experience it more than others. In addition, dry cracked lips may even bleed occasionally. For a majority of individuals, dry chapped lips are a result of conscious or subconscious lip licking. This is very much like your dry hands caused by overwashing.
When Outdoors Be Careful of the Sun's UV Rays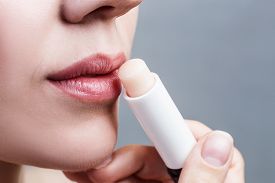 If you are an outdoor person, you can develop dry chapped lips. This is due to your frequent exposure to various weather conditions like direct sun, harsh winds, and drastic temperatures in winter or in summer. Further, some women notice that they have developed dry chapped lips if they switch to a certain lipstick or a lip gloss. In addition, dry chapped lips could simply be a skin reaction to certain ingredients found in these products. Therefore, when outdoors, always use sunscreen with SPF 30 or higher.

Personal Tip: Ladies should choose only natural cosmetics without harsh pigments and preservatives to help prevent a case of dry chapped lips. Likewise, some people might be sensitive to an assortment of products like toothpaste, mouthwashes, cinnamon candy, certain medications, etc… Not only can these products lead to dry lips, and acne breakouts, but also to mouth sores and certain mouth yeast infections.
Treatment Of Severely Chapped Lips Or Cheilitis Has No Specific Cure. However, There Are Several Methods That Can Help In Alleviating The Symptoms.
Do not lick your lips.

Use sunscreen on the lips when outdoors

Avoid washing your lips with harsh cleansers

Avoid allergens such as perfumes, dyes, etc.

Apply lip balm at least twice a day or when necessary to keep the lips moist

Practice good oral hygiene

Inclusion of organic fruits and vegetables in the diet

Take vitamins and other supplements to replenish the body from nutrient deficiency

A cold compress with water can be beneficial for the treatment of cheilitis

Drink plenty of water to keep the body well hydrated and to keep the lips moist as well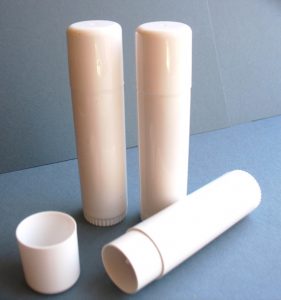 Equally important, diabetic patients and people with systemic autoimmune disorders may develop especially dry chapped lips that may crack and become very painful. You can usually treat dry lips with simple treatment and preventive measures. If your lips continue to be severely dry and cracked, you should consider making an appointment with a dermatologist.
Personal Tip: See your doctor or dermatologist immediately to manage this problem should this condition occur!
Medical Advisory:
This page is to advise you concerning the problems with Cheilitis. It can lead to a cancerous tumor. At first, I thought my tumor was just a cold sore that wouldn't go away. I had my doctor look at it and she sent me to a dermatologist. Subsequently, the dermatologist made an appointment for me to see a plastic surgeon to have surgery. The plastic surgeon removed the cancerous tumor in an operation that took 2 1/2 hours to perform.
He removed 1/3 of my lower lip. Fortunately for me, I have no scarring from this surgery. However, I have no feeling in my lower lip and my lips become very dry. I have to use a lip moisturizer every day, all day long! The surgery was very painful. I couldn't eat normally or talk for a few days. I lost 17 pounds in one week! To this day, I have a very mild speech impediment. Words that are formed by your lips i.e., words that begin with the letters b or p are now difficult for me to pronounce.
Personal Note: Your lips are very sensitive and contain a lot of nerve endings. Most of these nerve endings were removed from my lower lip. The lip tumor was diagnosed by pathology as squamous cell carcinoma – a form of skin cancer. I don't mean to frighten anyone here about my experience, I merely want to educate! But you can get skin cancer on your lips. It happened to me.