Multi-Nutrient & Dioic Renewing Cream is a very good product with a nice anti-aging skincare review from Allies of Skin.  In short, this skincare is one of the most popular products on the market for combating the effects of aging. Also, the anti-aging Renewing Cream revitalizes skin with powerful natural ingredients. In addition, the Multi-Nutrient & Dioic Renewing Cream was released with the aim of addressing top dermatologists' skin concerns.  Most importantly, it is a facial moisturizer that revives your tired complexion, reduces imperfections, and protects compromised skin.  Further, the cream was specially created for breakout-prone and oily skin types.  In brief, you'll look beautiful naturally over time with this fine product!

Multi-Nutrient & Dioic Renewing Cream – Will Do the Following:
The cream is a multitasking moisturizer that helps brighten and renew dull tired skin.  In short, it provides protection against pollution and daily aggressors. Also, its powerful formula of 1% dioic acid, probiotics, and fermented lilac cell culture reduces redness and combats breakouts.  Further, with daily use, oily skin becomes more balanced, and the skin's delicate barrier becomes more resilient.
Key Benefits: 
Depuffs, firms, and hydrates stressed skin.

Further, provides anti-pollution protection.

Also, brightens discoloration and refines the look of large pores.

In short, reduces the appearance of imperfections.

In essence, trains the skin to retain moisture and nutrients better.
Moreover, provides the skin with all the nutrients it needs to repair itself.
Key Ingredients:
Niacinamide:

brightens skin, improves skin barrier function, and its ability to retain moisture.

Ceramides: Also, replenishes declining natural lipids and moisture in the skin, as it protects against harsh environmental aggressors.
Superoxide Dismutase: overpowers the damaging reactions of superoxide and protects the cell from superoxide toxicity. In addition, it supports the skin's natural reparative process and reduces signs of fatigue.
Lactobacillus Ferment: potent probiotics create a healthily balanced skin flora.  In brief, this will strengthen the skin's natural defenses and reduces the appearance of imperfections and redness.
Centella Asiatica Cells:  Also, provides antioxidant protection while it soothes and firms skin.
No Harsh Chemicals!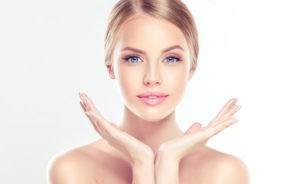 Multi-Nutrient & Dioic Renewing Cream – An Anti-Aging Skincare Review
Product Name:  Multi-Nutrient & Dioic Renewing Cream (Face).
The Price:  $69.30   Excellent Product That Gets Results Fast!
Location to Buy:  Allies of Skin's Advanced Skincare Center.
The Product:  Multi-Nutrient & Dioic Renewing Cream – 50 ml.
Guarantee:  100% Satisfaction, together with a 30-day money-back guarantee.
Promotion:  Free gifts with your purchase.
Our Rating:  ***** – 5-star product.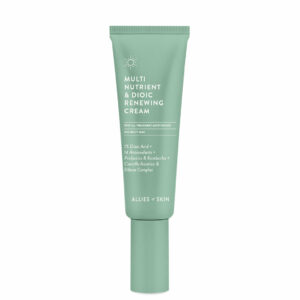 One of Allies Of Skin Best Products, The Face Cream, Is Touted As A Must-Have Moisturizer. Get It Today! Click On Allies of Skin Below. ⇓  

In Essence, Allies of Skin Is

a

Quality Brand



Overall, the Multi-Nutrient & Dioic Renewing Cream will give your skin the glow and smoothness that you have been seeking for a long time.  In brief, the product really works and is a must-have for your skin!  For the most part, while off-the-shelf products in your stores do work, they only do so for about four hours. 
Comparatively Speaking, In The Advanced Luxury Skincare Market, Allies of Skin's Brand Stands Out As A Fine Product To Use For Your Skin!
Allies of Skin is one of the premier skincare brands in the world today.  In short, Allies of Skin has been providing the beauty industry with highly effective, superior-performing, and allergy-free skincare products since 2014.
Multi-Nutrient & Dioic Renewing Cream – Anti-Aging Skincare Review

How Best To Use The Product

Applying The Cream:

Therefore, To Get Beautiful And Younger-Looking Skin Today, Check out Allies of Skins Multi-Nutrient & Dioic Renewing Cream By Clicking On Allies of Skin Below!  ⇓  
Save
Save
Save
Save
Save
Save
Save
Save
Save
Save
Save
Save
Save
Save
Save
Save
Save
Save
Save
Save
Save
Save
Save