Skin brightening products can improve your skin in a variety of ways. First, they change the reflection of light off the surface of the skin while improving skin tone by increasing blood flow and skin cell regeneration. Secondly, skin brightening products can help get rid of dead skin cells, fade spots, and blemishes, giving you a clearer complexion and smoother skin. In short, if your skin contains acne scars, sunspots, hyperpigmentation, or dull skin, these are telling signs that you may need brightening!

Skin Whitening, Lightening, and Brightening

Most people don't know the difference or even when to use the above treatments. That is why a dermatologist should be consulted before one attempts either of these treatments by themselves or in tangent. However, brightening is the least harmful and can be done very easily, and we will concentrate on it in this post.
What Are The Differences?
Whitening is a treatment to give you a skin tone lighter than the one you were born with.

Lightening treatment involves treating uneven skin caused by hyperpigmentation, such as sun damage or melasma.

Brightening is a treatment to increase skin radiance by removing dead skin cells.
What Is Melasma?
Melasma is a form of tan or dark skin discoloration. Melasma is thought to be caused by sun exposure, genetic predisposition, hormone changes, and skin irritation. Although it can affect anyone, melasma is particularly common in women, especially pregnant women, and those who are taking oral or patch contraceptives or hormone replacement therapy (HRT) medications. Melasma is more common in women, but men have come down with skin discoloration too.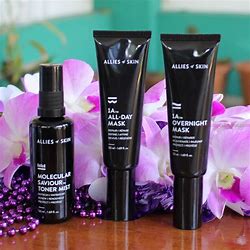 Skin brightness increases the radiance and glow of your skin. Therefore, brightening is more about restoring the vibrancy of your skin. Because "brightening" can mean so many different things, many beauty brands use the word to mean a multitude of things. Moreover, brightening means to lighten, fade away, or, in its most extreme case, bleach.
Altogether, brightening is used to describe products that may block the production of pigment and/or lift pigment out of the skin. In this context, one should think of dark spots from the sun or acne scars. Furthermore, brightening can be used to describe products that help to increase cell turnover. This is done by speeding up the flaking away of damaged upper layers of the skin to reveal the beautiful baby-soft skin below. Also, think of this as a great compliment to your exfoliator!
Skin Brightening Products – The Benefits Of Brightening Your Skin

As mentioned earlier, one of the benefits of brightening can be the reduction and/or complete erasure of dark spots from scarring, acne, and sun exposure. In addition, depending on your skin type, you may be more prone to dark spots, and if that's the case you'll definitely benefit from brightening products or procedures. Furthermore, if you suffer from a skin condition such as melasma, brightening products should always be in your arsenal, not to mention your daily skincare routine.
Furthermore, even if you don't currently have melasma, you may suffer from melasma during pregnancy. Consequently, this is where brightening products can lend a hand. As an added bonus, most of the ingredients used in brightening products also double duty by providing moisture and antioxidants for your skin to absorb. Who among us couldn't use more of that?
Skin Brightening Products Can Fix Some Skin Problems
In short, for this reason, many women love brightening products, not just for their ability to fix what many women see as skin "problems," but also to give them that glowing look that one gets after a tropical vacation. While there are a number of benefits to brightening that can alleviate many common skincare problems, there are a few drawbacks to brightening.
Most importantly, certain brightening products do not work as well on darker skin tones, and you have to be careful so that you don't end up over-correcting your dark spots by making them brighter than your base skin tone. Consequently, this is one of the reasons for applying a brightening product all over your face rather than in certain problem areas.
Some Skin Brightening Tips Are About Lifestyle.
Eat a clean diet.

Drink plenty of pure water.

Use sunscreen to protect your skin from the sun's damaging rays.

Exercise is important, as it boosts blood flow and gives the face a rosy look.
What Do Brightening Products Really Do To Your Skin?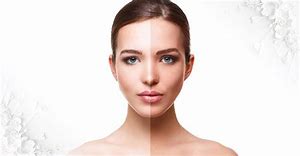 Brightening products get rid of dead skin cells and fade spots and blemishes. This will give you a clearer complexion and smoother skin. Furthermore, if you have acne scars, sunspots, hyperpigmentation, or dull skin, these are very clear signs that you need skin brightening.

Skin Tip – When considering brightening, sunscreen is important for skin of color. The Sun causes loss of brightness and increases dullness. Also, the sun's harmful rays can lead to increased discoloration because people with skin of color produce more pigmentation naturally.
Four Great Products From Allies of Skin
Four Fine Products By Allies of Skin To Use For Skin Brightening.

Molecular Savior Probiotics Treatment Mist –

A godsend for thirsty skin, the Molecular Saviour Probiotics Treatment Mist (pH 4-4.5) is composed of an alcohol-free nutrient-rich aloe base and a reparative blend of Probiotics, 5% Niacinamide, and 6 antioxidants, like Silk Amino Acids, Zinc PCA, and Acai Berry, that leave your complexion glowing and dewy.

Vitamin C Brightening and Firm Serum – A next-generation 20% Vitamin C serum, supercharged with a 2% Citrus Cell Complex, an Antioxidant Complex of Glutathione, and 3 Antioxidants for intense brightening, firming, and antioxidant protection.
Multi-Nutrient & Dioic Renewing Cream – A multitasking moisturizer (pH 5.3-5.8) supercharged with 1% Dioic Acid, 14 Antioxidants, Probiotics, Centella Asiatica, and Ribose, to revive your tired complexion, reduce imperfections, and protect compromised skin. Specially created for breakout-prone and oily skin types.
Prebiotics & Niacinamide Pore Refining Booster – An ultimate daily booster that is supercharged with 10% Niacinamide, Probiotics, 12 Pore Refiners and brighteners. This will refine the appearance of pores and dullness for healthier, radiant, and more resilient skin. This antioxidant-rich formula will get to the root cause of imperfections and dull skin. It can also be used on its own before any serum or moisturizer. Furthermore, add to any serum, moisturizer, or facial oil for a boost of reparative nutrients.
Benefits: Diminishes dark spots and hyperpigmentation. Delivers a visibly brighter, more evenly toned, and radiant complexion.
Which Skin Type Is It Good For?
Normal

Oily

Combination

Dry

Sensitive
Other Key Benefits:
targets and reduces multiple types of dark circles:

Blue/purple: Low microcirculation and thin skin around the eyes increase the visibility of unoxygenated blood (which is blue).

Brown: Sun damage, irritation, and genetics can result in hyperpigmentation.

Red: Triggered by inflammation, irritation, and allergies.

helps visibly de-puff and soothe the skin's under-eye area.

hydrates the skin to smooth out fine lines and wrinkles.

ensures the stability and potency of your skin.

delivers enhanced antioxidant defense for brighter, healthier-looking skin.