Organic skin care has grown from a niche market into a full-blown industry. Its products focus on innovation, inspiration, consumer health, and eco-consciousness. The best organic skin care products use cleaner, more natural ingredients than their competitors.  The clean beauty revolution has resulted in companies formulating organic skin care products that rely less on harsh synthetics and more on sustainable sourced plant based ingredients.  These products are natural and healthy ways to nourish your skin without the hidden ingredients. The great news is that organic skin care can be and is very simple!  Just washing your face doesn't have to be a ten step process and you don't have to spend a ton of money to fill up your medicine cabinet with loads of products.  If you have dry skin and need help with cleansing and moisturizing your skin, you can start having radiant beautiful skin today!   Click here and check out  Murad's great skin cleansers and toners now.    http://www.anrdoezrs.net/links/8268793/type/dlg/https://www.murad.com/all-murad-products/skin-cleansers-and-toners
Organic skin care uses topical creams and lotions made of ingredients available in nature.  Much of the recent literature reviews plant-derived ingredients, which may include herbs, roots, flowers and essential oils, but natural substances in skin care products include animal derived products such as beeswax, and minerals.  Organic skin care is best  if you have skin allergies to harsher products.  Organic skin care need not cost more for you to use than other products.

Most consumers are overwhelmed by all the commercials and advertisements that claim their lotion or cream will make your skin look so much better.  Do you scratch your head in confusion at all the choices in the skin care aisle of your local drugstore or supermarket? If so, you're not alone.
The fact is good organic skin care involves three basic steps:
Cleansing—getting rid of grime and chemicals while limiting the stress of daily cleansing

Moisturizing—hydrating and replenishing the skin

Using sunscreen—protecting the skin from harmful UV rays
Cleansing
Most of us know that cleansing is an important part of good skin care. The purpose of a cleanser, or soap, is to surround, loosen, and make it easy to remove dirt, debris, germs, excess oils, and left-over products applied to the skin. Unfortunately, there are harmful effects of cleansers on the skin. Many people have dry skin because of their cleansing routines, not because their skin is normally dry. Often people think that their skin isn't clean unless it feels dry and tight after they wash it. People get used to the way their skin normally feels. They come to expect that they will have dry, rough patches on the back of their hands, itch in winter time, and sometimes have a dull complexion. They don't know that their choice of cleanser could be hurting their skin.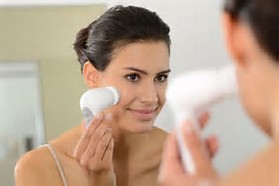 How do you know what type of cleanser to use and where? The first step is to understand your cleanser options:
Bar soaps—the most irritating cleansers but the best to get rid of dirt and grime

Liquid cleansers—a wide variety of tolerability, good for cleaning all but the oiliest skin

Facial cleansers—the mildest cleanser but may not remove oil and dirt as well
The bottom line, however, when it comes to cleansing is:
You don't have to feel dry to be clean

You have good options

Use the mildest cleanser possible that still removes dirt, oil, and debris
Moisturizers
Moisturizing is an essential step in good quality skin care. A good moisturizer can stop the dry skin cycle from spiraling into cracked, thick, flaky skin. An effective moisturizer will have a combination of ingredients that:
Replenish the skin's natural ingredients that help maintain its structure

Cut down on damage from free-radicals

Help the cells function more normally
In the past, moisturizers were essentially water and wax mixtures that worked by trying to hold water in the skin. The only real difference between these moisturizers was how they "felt" to the consumer. Now there is complex science behind the new state-of-the-art moisturizers that are available. Some ingredients that you'll find in a state-of-the-art moisturizer are:
Glycerol—helps water and other moisturizer ingredients penetrate the skin to get where they are needed

Ceramides—helps replenish the skin's natural oils.

Hydroxy Acids— helps with exfoliation of dead skin cells

Niacinamide—helps the skin produce more natural oils and may also help reverse the signs of sun-damaged skin like brown spots and blotchiness
Not all skin is the same and not all moisturizers are the same. Picking out the best moisturizer for your skin depends on what your skin needs. Consider the following skin conditions when choosing a moisturizer:
Dry skin

Oily skin

Normal skin

Acne-prone skin

Red skin

Aging skin

Eczema, atopic dermatitis, or sensitive skin
So you have dry skin, don't settle for your grandmother's old cold cream. You need to pick a moisturizer with good ingredients for your skin, and enjoy your healthier skin.  Products to look for are:  luxury skin care products, anti aging creams, anti aging serums, anti aging treatments systems, acne skin treatments and sensitive skin care products.  Start looking better, Click here and check out Murad's top rated moisturizers now!  http://www.anrdoezrs.net/links/8268793/type/dlg/https://www.murad.com/all-murad-products/skin-moisturizers

Using Sunscreen
The final step in a good quality skin care program is using sunscreen, but it's the most forgotten. It's easy to tell if your skin is dirty or dry, requiring a good washing or some added moisture. We can see or feel that our skin needs some extra care. Unfortunately, most of the damage to the skin from UV radiation is beneath the surface and happens so slowly that we don't realize how much damage is being done.  Most people know that exposure to UV radiation can cause sun damage to the skin, including sunburn, photo-aging, and increased risk of skin cancer.  But, do you know this damage also occurs when you walk from your house to your car or sit next to a window during the day? Even these little bits of exposure add up over the years and can cause wrinkles, dark spots and skin cancer.  Click here and check out your sun screen products now and protect your skin!  http://www.anrdoezrs.net/links/8268793/type/dlg/https://www.murad.com/all-murad-products/spf-sun-block-products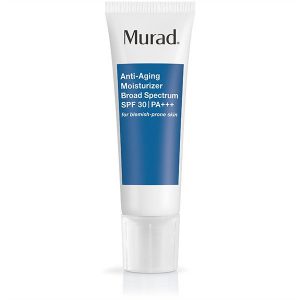 There are several factors to consider when picking out a sunscreen:
How sunscreens work

Understanding the UV-Index

How to be safe in the sun
You've worked hard to take care of your skin by cleansing and moisturizing it. Don't undo all those benefits by exposing it to UV radiation. Find a good broad-spectrum sunscreen and make its application a part of your daily routine.  Some of the best sunscreen products anywhere are just a click away!
Best Organic Skin Care
MAKEUP and BEAUTY TIPS
Step 1: Prep Your Skin
Apply a primer or BB cream with a built-in moisturizer and SPF — go for an SPF 15 or higher. These multipurpose products prep your face for makeup application, hydrate your skin and protect it from the sun's harmful rays.
Step 2: Hide Those Flaws
Target under-eye circles, blemishes and hyper pigmentation with a concealer that matches your skin tone. Use a pointed concealer brush to dab the product onto the affected area, and tap it into your skin using a clean finger.
Tips
To hide redness, opt for a green-tinted concealer. Professional makeup artists rely on color -correcting concealers to minimize inflammation and balance skin tone.
Step 3: Build a Base
Apply foundation to your T-zone and any problem areas. For sheer coverage, use your fingers to massage foundation into your skin. For more coverage, opt for a foundation brush.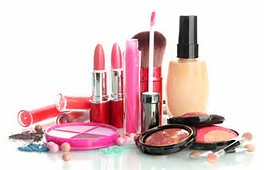 Tips
If you were blessed with an even skin tone, show it off. Use a subtle tinted moisturizer instead of a complexion-covering foundation.
Step 4: Set Your Foundation
For those with excess shine, lightly dust loose translucent powder over your complexion to set your foundation.
Step 5: Add Some Color
Use a large soft bristle brush to apply a blush to your cheeks. Start at the apples and then sweep the brush up toward your temples.
Step 6: Fill in Your Brows
Use an eyebrow pencil or cream to fill in sparse areas and create a well-defined arch. Focus the product on the upper half of your brow line for an instant — not to mention cheap — brow lift.
Tips
If you have brunette or black hair, go a shade or two lighter on your brows. Blondes can emphasize light brows by going a shade or two darker.
Step 7: Accentuate Your Eyes
Swipe a neutral eyeshadow across your eyelids, brushing this base up to your brow bone. Blend a darker earthy shade — like taupe or charcoal gray — into your eyelid crease to add further definition. If around you eyes needs help, Murad has some nice products to get rid of those wrinkles and fine lines.  Click here for Murad's top of the line eye cream products. http://www.anrdoezrs.net/links/8268793/type/dlg/https://www.murad.com/all-murad-products/eye-creams/
Step 8: Define the Eye
Add some definition with black liner on your upper eyelid. Start drawing from the inside corner of the eye, working your way out to the corner. Keep this line thin so that it works well from day to night.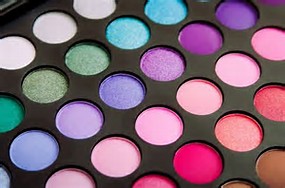 Step 9: Embellish the Eyelashes
Hold your mascara wand, starting at the root of your eyelashes, and move up them in a zigzag motion to ensure every lash is covered in mascara. Apply two coats of black or brown mascara.
Step 10: Pucker Up
Line your lips with a lip liner that coordinates with your lipstick. Use a brush to dab the color onto your lips in a downward motion. Choose a medium-hued color for daytime — think rose or coral — and add a layer of shimmery gloss to play up your lips for an evening out.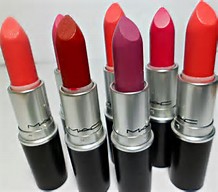 Tips
Lip color might inadvertently emphasize dry, chapped lips. Before applying the color, buff any dryness with a damp washcloth. Apply lip balm and let it absorb into your lips before adding any color.
For best results, its best to use an all natural organic makeup or an all natural makeup set.
Click here and get your three free skin care samples from Murad and receive free shipping with any $50 purchase!
http://www.anrdoezrs.net/links/8268793/type/dlg/https://www.murad.com/promo-codes/
Save
Save
Save
Save
Save
Save
Save
Save
Save
Save
Save
Save
Save
Save
Save
Save
Save
Save
Save
Save
Save
Save