Men's Grooming Set – a complete skincare regimen by EMK.  In brief, this simple 5-step regimen is a must-have for the man in your life.  This regimen is for the man who wants to look and feel his best.  EMK recommends its popular Men's Grooming Set to rejuvenate, smooth and protect post-shaven skin.  One vital thing to remember when it comes to men's skincare is to strive for thoroughness, not intensity.  Men should do their best to wash their face every morning after waking and every night before bed with a gentle facial cleanser and warm water.  Avoid scrubbing too hard and damaging the skin.  In short, this is where the Aurora Cleanser will work wonders.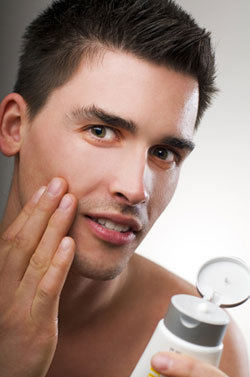 Men's Grooming Set – A Best Skincare Product Review  

Product Name:  Men's Grooming Set  
Price:  $199.00  ( $417.00 Value)  *****Excellent Products*****
The Place to Buy:  EMK's Advanced Luxury Skincare Center
Five Products:  Rescue Serum – 1.0 Fl. OZ.
Aurora Cleanser – 6.0 FL. OZ.
Beam Eye Gel – 0.5  FL. OZ.
Guard Sunscreen – 1.5 OZ.
Optima Face Cream  – 1 OZ.
Guarantee:  100% Satisfaction, 30-day money-back guarantee
Promotion:  Subscribe & save (10%): $179.10
Shipping:  Product ships for free.
Product Rating:  ***** 5 Stars *****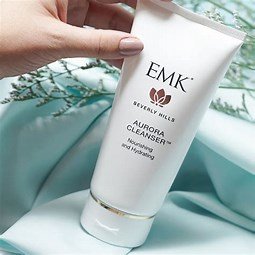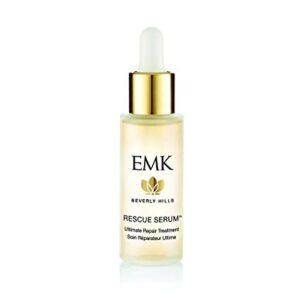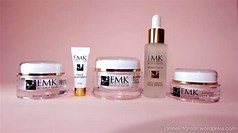 A Men's Easy Skincare Routine  
For The Beginner:
Facial Cleanser – when we think of clean skin, we're conditioned to expect a dry, squeaky-clean look.  Don't overdue it!

Eye Cream – eye cream is like the Swiss army knife of a man's skincare routine:  It's a simple tool.

Moisturizer – the biggest reason we hear guys say they don't wear moisturizer is that they don't like to use one.

Benefits Of  The Men's Grooming Set:
Rescue Serum – calms red, irritated skin.
Aurora Cleanser –  removes impurities and debris from pores without stripping natural skin sebum.
Beam Eye Gel – refreshing gel significantly diminishes the appearance of dark circles and puffiness for an awakened, brighter look. 
Guard Sunscreen – the non-greasy formula creates no shine and gives skin a smooth, flawless look.
Optima Face Cream – absorbs quickly to smooth and plump the skin with rejuvenating hydration, making lines and wrinkles less noticeable and improving firm, supple tone. 
***Plus Free Bonus Gifts Too***
How To Use The Products: 
Use daily when you shave.  After you have finished shaving, start first with the cleanser, then the rescue serum, eye gel,  face cream, and finally finish with your sunscreen.  
Personal Note:  All of these products are skincare essentials!
Men's Grooming Set – A Best Skincare Product Review 
Most importantly, this skincare set is composed of some of the best products that EMK offers.  It was formulated to nourish and hydrate the skin helping to eliminate any unsightly razor burns.  In addition, the set features a powerful sunscreen formula to help defend against future skin damage and sun spots.
EMK Is A Top-Of-The-Line Name Brand
Furthermore, in the advanced luxury skincare market, EMK's brand is one of the finest you'll find on the market today.  Moreover,  EMK is one of the most innovative companies around.  In short, you'll find their products to be highly effective while giving you superior performance.
Therefore, To Get The Men's Grooming Set, Click On The Shop Now button Below ⇓ And Go To "Save On Sets!"