Murad Has Received Some Of The Best Skin Care Reviews On The Market Today!
Murad provides the best skin care reviews of products throughout the year on its' online superstore. These skin care reviews will give you great insight into the quality of products offered by Murad.  The skin care experts at Murad are proud of their achievements in bringing their customers the finest skin care products on the market today!  We at myaffordableskincare have also provided three excellent skin care reviews here on our website.

What are some Murad bestsellers?
Some of the most popular Murad products include the Multi-Vitamin Infused Oil ($72) which is packed with six vitamins.  This product was designed to target signs of aging, boost hydration, brighten skin, and defend from free radicals for a more youthful-looking complexion.  Retinol Youth Renewing Cream ($82) received an award in 2017 from O, Oprah's magazine.  Also, the cream is powered by Retinol Tri-Active Technology, a fast-acting Retinoid, time-released Retinol and a booster.  This works to reduce the appearance of fine lines and wrinkles while peptide-rich Red Algae Extract helps improve firmness and elasticity.  The Pore Extractor Pomegranate Mask ($38) is a clay-based mask that is meant to draw out impurities.  Finally, the Rapid Age Spot Correcting Serum ($75) targets dark spots.
Are there any new Murad products?
Some of the newest Murad products include a new line of "prebiotics," which is good bacteria that can help nourish the skin.  Also, Dr. Murad believes that too many people are overwashing their skin.  This strips the skin of oils and good bacteria.  Furthermore, this line is meant to add good bacteria in the form of probiotics back to the skin to achieve balance and radiance.  In addition, the line includes a Prebiotic 4-In-1 MultiCleanser ($36), Prebiotic 3-In-1 MultiMist ($32).  These will replenish the skin and set makeup.  The Revitalixir Recovery Serum ($89) is a face and eye serum that is design to tackle dehydration, wrinkles, and puffiness.
Murad's Skin Care Rewards Program
By signing up for Murad beauty reward points, you will receive 50 points for signing up and 2 points for every dollar spent on Murad's online skin care center.  Redeemable gifts start at 250 points.  Double points for auto-delivery.  Also, sign up for free birthday gifts as well.   Enroll now and start saving by clicking here! ⇒  http://www.anrdoezrs.net/links/8268793/type/dlg/https://www.murad.com/murad-beauty-rewards/ 
Best Skin Care Reviews – Great Promotions
Below Are Some Skin Care Promotions Currently Being Offered On Murad's  Online Skin Care Center
1.) Save 10% on SPF.  Get your sunscreen now and save.  Click on the link and get it today! ⇒ http://www.anrdoezrs.net/links/8268793/type/dlg/https://www.murad.com/products/spf/
2.) Complete regimens and value sets come with either a $25 or $50 rewards card.
3.) Resurgence Night Regimen includes a free gift ($100 value).
4.) Rapid Lightening 90 day best seller kit comes with a $50 rewards card.  Click here and get it today!  ⇒ http://www.anrdoezrs.net/links/8268793/type/dlg/https://www.murad.com/all-murad-products/skin-care-kits/
5.) Save up to 45% on select online advanced dermatology skin care products.
6.) Sign-up for free birthday gifts.
Find The Skin Care Solution That's Right For You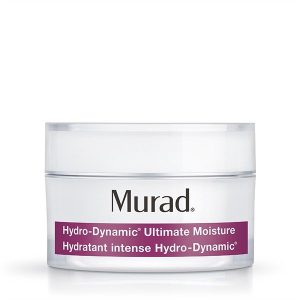 Rosacea and redness, acne treatment, anti-aging skin care, and combination skin, no matter what your skin care concern, Murad has a product to address it. Whether you're searching for a skin cleanser, a toner, a treatment, a mask, a moisturizer or sunscreen protection, you'll find the complete collection of Murad products to choose from.
Most Importantly, mix and match between the targeted product lines or select a three-step skin regimen with a line that's designed to address your individual skin care concerns.  Murad skin care products , as part of an Inclusive Health lifestyle, can get you healthy, glowing skin.  Therefore, skin care promotions and giveaways are a great way to introduce yourself to some great products.  With free standard shopping on sales over $50 how can you go wrong!  Start looking better today.
Check out all of Murad's skin care promotions and exclusive deals today!
Go to Murad's promotions page to get some great deals on some top rated skin care products!  Click here ⇒ http://www.anrdoezrs.net/links/8268793/type/dlg/https://www.murad.com/promo-codes/