Murad Has Received Some Of The Best Skin Care Reviews On The Market Today!
Murad provides the best skin care reviews of products throughout the year on its' online superstore. These skin care reviews will give you great insight into the quality of products offered by Murad.  The skin care experts at Murad are proud of their achievements in bringing their customers the finest skin care products on the market today!  In addition, we at myaffordableskincare.com have also provided four excellent skin care reviews here on our website covering some of Murad's finest skin care products.

Murad has an extensive line of products that focuses on all problems that the skin has to deal with. There's a variety of toners, moisturizers, eye creams and serums that restore your youth. There are products on their list that are good for anti-aging purposes as well.  Also, Murad is more of a high-end, high-results type of product. They don't skimp on quality, and it's reflected in the positive reviews given by their customers to most of their products. You may pay a little more, but you'll also get a whole lot more in return.
Maintaining our skin in healthy condition is essential if we want to delay unwanted wrinkles, stretching, and blemishes that inevitably come with aging.  Overexposure to sun, smoke, alcohol, diet, and pollution are just some of the factors that can age us prematurely.  Furthermore, direct skin care through the use of replenishing creams, oils, and moisturizers are an excellent way to combat negative factors and maintain our skin in good condition.  In short, Murad is a Derma-Cosmeceutical range designed to work on the deepest layers of skin, achieving dramatic results.  The Murad range optimizes skin health by addressing the three most common skin issues:  hydration, inflammation, and oxidation.  In addition, the Murad brand is the choice of world-famous Harrods Urban Retreat Spa.

What Are Some Of Murad's Bestsellers?
Some of the most popular Murad products include the Multi-Vitamin Infused Oil ($72) which is packed with six vitamins.  This product was designed to target signs of aging, boost hydration, brighten skin, and defend from free radicals for a more youthful-looking complexion.  Retinol Youth Renewing Cream ($82) received an award in 2017 from O, Oprah's magazine.  In addition, the cream is powered by Retinol Tri-Active Technology, a fast-acting Retinoid, time-released Retinol, and a booster.  This works to reduce the appearance of fine lines and wrinkles while peptide-rich Red Algae Extract helps improve firmness and elasticity.  Also, the Pore Extractor Pomegranate Mask ($38) is a clay-based mask that is meant to draw out impurities.  Finally, the Rapid Age Spot Correcting Serum ($75) targets dark spots.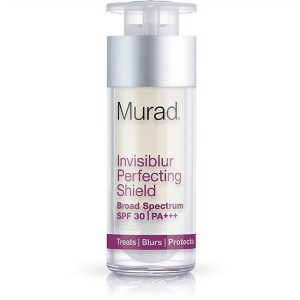 Are There Any New Murad Products?
Some of the newest Murad products include a new line of "prebiotics," which is good bacteria that can help nourish the skin.  In short, Doctor Murad believes that too many people are overwashing their skin.  This strips the skin of oils and good bacteria.  Furthermore, this line is meant to add good bacteria in the form of probiotics back to the skin to achieve balance and radiance.  In addition, the line includes a Prebiotic 4-In-1 MultiCleanser ($36), Prebiotic 3-In-1 MultiMist ($32).  These will replenish the skin and set makeup.  Also, the Revitalixir Recovery Serum ($89) is a face and eye serum that is design to tackle dehydration, wrinkles, and puffiness.
What Ingredients Are In The Products?
According to the company, Murad products use clinical–strength ingredients and the formulas are a mix of naturally derived extracts and lab-created ones.
Moreover, Murad products rely on the power of antioxidants, which include green tea, pomegranates, and vitamin C.  These ingredients are thought to protect the skin against the environmental free radicals and they may have anti-inflammatory properties.  In addition, mushroom peptides work to fight the visible signs of aging and improve elasticity and skin resilience.  Other ingredients include yam extract and the marrubium plant.  These are thought to boost the skin's own natural detoxification and defense system.
Also, the acne line relies on salicylic acid, as well as glycolic acid. Both are exfoliators that work by dissolving dead skin cells to reveal fresher looking skin.  Furthermore, salicylic acid helps to quickly treat acne breakouts. In addition, hydrating products rely on ingredients such as barley, sunflower and cucumber extracts along with olive fruit oil, a fatty acid that is deeply nourishing.  Hyaluronic acid is another key ingredient in products such as Eye Lift Firming Treatment ($70).  In short, hyaluronic is a star moisturizer as it can hold up to 1,000 times its weight in water. Retinols are the key ingredient in the anti-aging line.
Murad's Skin Care Rewards Program
By signing up for Murad beauty reward points, you will receive 50 points for signing up and 2 points for every dollar spent on Murad's online skin care center.  Further, redeemable gifts start at 250 points.  Double points for auto-delivery.  Also, sign up for free birthday gifts as well.  
Best Skin Care Reviews – Great Promotions
Below Are Some Skin Care Promotions Currently Being Offered On Murad's  Online Skin Care Center
1.) Save 10% on SPF.  Get your sunscreen now and save.  Click on the link and get it today! ⇒ http://www.anrdoezrs.net/links/8268793/type/dlg/https://www.murad.com/products/spf/
2.) Complete regimens and value sets come with either a $25 or $50 rewards card.
3.) Resurgence Night Regimen includes a free gift ($100 value).
4.) Rapid Lightening 90-day bestseller kit comes with a $50 rewards card.  Click here and get it today!  ⇒ http://www.anrdoezrs.net/links/8268793/type/dlg/https://www.murad.com/all-murad-products/skin-care-kits/
5.) Save up to 45% on select online advanced dermatology skin care products.
6.) Sign-up for free birthday gifts.
Find The Skin Care Solution That's Right For You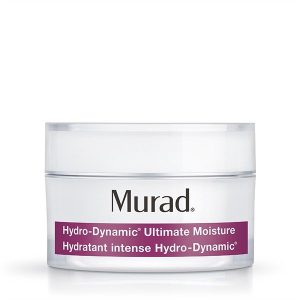 Rosacea and redness, acne treatment, anti-aging skin care, and combination skin, no matter what your skin care concern, Murad has a product to address it.  Furthermore, whether you're searching for a skin cleanser, a toner, a treatment, a mask, a moisturizer, or sunscreen protection, you'll find the complete collection of Murad products to choose from.
Most importantly, mix and match between the target product lines. Also, you can select a three-step skin regimen with a line that will address your individual skin care concerns.  In short, Murad skin care products, as part of an Inclusive Health lifestyle can get you healthy, glowing skin.  Therefore, skin care promotions and giveaways are a great way to introduce yourself to some great products.  Also, with free standard shopping on sales over $50, how can you go wrong!  Start looking better today.
Note: 

Check Out All Of Murad's Skin Care Promotions And Exclusive Deals Today!